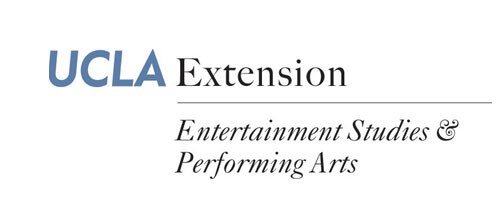 RENOWNED ENTERTAINMENT ATTORNEY DINA LAPOLT
EDUCATES HER CLIENTS AND COLLEAGUES ON HOW TO NAVIGATE AND SUCCEED
IN THE EVER-CHANGING LEGAL AND BUSINESS LANDSCAPE OF THE MUSIC INDUSTRY
It's no surprise Dina was voted by her peers as the #1 music business attorney in 2011. She's a force of nature, immensely intelligent and one of the hardest working people I know. She goes to the mat for her clients and is fiercely protective of – and passionate about - their intellectual property and economic interests, and is the kind of advocate we all hope to have. Her thoroughness and cutting edge knowledge of hot topics such as 360 record deals and branding always make her a welcome guest expert at NARIP events across the nation and around the world.
Tess Taylor, President, National Association of Record Industry Professionals
Dina LaPolt, renowned Los Angeles-based attorney, who is The National Association of Record Industry Professionals' 2011 Top Music Business Attorney, is once again bringing her expertise and experience to UCLA Extension with her popular "Legal and Practical Aspects of the Music Business" class for its tenth consecutive winter term.  LaPolt's ability to break down into simple terms the complex legal concepts surrounding the various ways in which rights are exploited and monetized makes this course an essential for all artists, songwriters, managers, lawyers, accountants, executives, producers, publishers and other entertainment industry professionals.
Some of the most important issues covered by the course involve the growth of ancillary revenue streams for artists that are not even related to music but which have become important brand-building tools for music artists, such as sponsorships/endorsements, opportunities in television, book publishing, and creative forms of merchandising.  Licensing music for film, television and video games still create significant opportunities but licensing these rights have become very complicated due to the corporate mergers of the record and publishing companies.  To most, these subjects can be overwhelming but one of the main assets those taking this class will walk away with is a firm grasp of how to navigate one's way through these minefields in order to have a complete understanding of today's music business.  LaPolt, her firm's associates,  and a stable of specific guest lecturers  will also discuss other areas as well such as issues that arise in the recording studio, recording and publishing agreements, as well as fans, brands, social networks, and cultural communities as they affect music, copyrights, and merchandising in a global music market.
The curriculum for "Legal and Practical Aspects of the Music Business" covers all manner of contractual and business issues as they pertain to the music industry, both traditional and non-traditional, as well as discussing relevant current events as they arise.  LaPolt encourages in-class discussion of these topics and the future of the music industry throughout the twelve week run of the course as many of the attendees in the class are already working in the music business and can bring their own unique perspective and experiences to the table. 
"In order to achieve success in today's music industry, an artist must be fully and completely committed," says LaPolt. "The artist's representatives need to be thoughtfully selected, short term and long term strategies must be put in place, legal and practical aspects need to be adhered to, and contractual partners must be selected after careful considerations while weighing them against all other options.  With that as a backdrop, we can focus on the re-building of an industry predicated on a product-based model into a service-based business, and how to be successful in it. "
In addition to her "Legal and Practical Aspects of the Music Business" class at UCLA, LaPolt is editing the International Association of Entertainment Lawyers' forthcoming book, "Building Your Artist's Brand as a Business," a truly international perspective of artist branding, finding and creating revenue streams, and the contemporary complexities of various international laws pertaining to copyright, rights of publicity and privacy, and trademark.  The authors were hand-selected for their unique insight and expertise in their fields, including attorneys, accountants, artist managers, and others, hailing from Hong Kong, India, France, Brazil, Spain, The Netherlands, Switzerland, Germany, the United Kingdom, the United States, and more. 
"Building Your Artist's Brand as a Business," which is published by Frukt Communications, will be released on January 29, 2012 to coincide with a panel of the same name at MIDEM (the largest music industry conference in the world, held annually in Cannes, France).  LaPolt will moderate the panel, which will include numerous contributors to the book. "Building Your Artists' Brand as a Business" will also be available at www.iael.org. 
Enrollment information for the UCLA class can be found here.

For more information about Dina LaPolt, and
her classes, lectures and speaking engagements,
please contact Gorgeous PR:
 Versa Manos | versa@gorgeouspr.com
Robert Hensley | robert@gorgeouspr.com
323-782-9000